8 Tips for New Homeowners
If you've just bought a new house, you'll be excited to move in. You'll also be very busy, cleaning, unpacking, changing your address and setting up the internet – the list goes on. A local removal company can help take the stress out of moving.
Here are a few of our top tips to add to your to-do list…
Meet Your Neighbours
It's a good idea to pop next door and introduce yourself. If you've got good neighbours they can really help you out. From keeping an eye on your home when you're away on your summer holiday to reminding you which day the rubbish is collected. If you're new to the area your neighbours can even help you by recommending local schools, restaurants, and takeaways.
If there's ever an issue you need to discuss with your neighbour, a good relationship can help prevent arguments. If you're looking to make a good first impression consider taking around a gift, such as a box of chocolates.
Consider Your Home Security
Find a local locksmith quickly after moving into your new home to change the locks. By replacing the locks, you can be sure that nobody else will have access to your home. It's a worthwhile investment when you consider the value of the items you keep in your home, such as jewellery and laptops.
If your new home doesn't already have a burglar alarm system fitted we recommend getting one fitted. An alarm services company in your local area will be able to help. Security aside, it's also really important that you fit your home with a working smoke alarm and carbon monoxide detector, so be sure to check those too.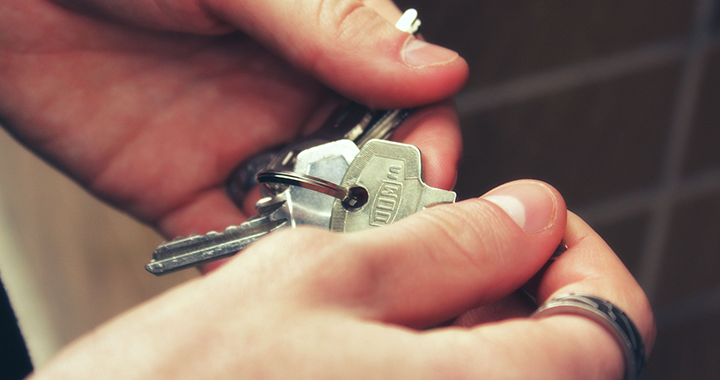 Keep Children and Pets Safe
When you move into your new home it's unsurprising that your children and pets will want to explore their new garden. First though, check there's nothing that's going to cause them harm. Look out for things such as wood and nails on the ground, prickly plants, and loose steps. How secure is the garden? Having a strong, tall fence in good condition can help keep your children and pets in and thieves out. A local fencing company can help with this. Of course, be sure to check that the inside of your home is safe too.
If you've got a cat, The Blue Cross recommends not letting your cat outside for at least two weeks after you move home. They also recommend ensuring your cat has up-to-date identification with your details on and that your cat is microchipped.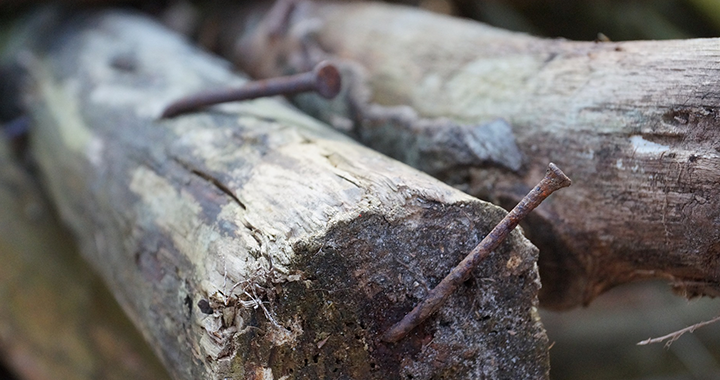 Take Time to Relax
After moving into your new home it's important to take time to relax – you've worked hard to get to this point. You'll be eager to get unpacked, but consider starting with just the essentials first and then take a well-earned break.
Pop down to your new local takeaway for a pizza, the shop for some tea bags and milk and then relax in front of the TV. That's if your TV aerial or satellite dish is all set up of course, if not call in a local aerial company to help.
Add Personal Touches
Start making your house a home from day one by adding some personal touches. Painting walls and installing new kitchens may have to come later, but putting up pictures from your old place is an easy way of adding a homely touch without having to spend any money.
Freshen Up the Outside
Once unpacked, if you're looking for your first project then why not consider starting with the outside? If your budget is tight after all the expenses of moving, just a general tidy up can make a significant difference. Trim hedges, wash the windows and sweep the drive. If you are considering a bigger makeover, find a gardener who can assist.
Purchase the Essentials
Perhaps you've been living in a rented fully furnished flat and you're now moving into the first purchased home. If so, you might need to buy some essentials and so it's worth saving up for this before you move. You're going to need things such as a washing machine, fridge freezer, iron and a kettle – you'll be needing a cup of tea after all the hard work!
You'll want to quickly find out where your local supermarket is so you can stock up the fridge and freezer.
Time to Celebrate with Friends and Family
Once you've given your new home a good clean, unpacked all your belongings and had a rest it's time to start planning a house warming party. Combine delicious food with your favourite music and invite your friends and family over. If your friends and family have helped you out during the move then this is a fantastic opportunity to thank them.
Of course, moving house is only the start. Once you're settled in you'll probably want to make changes, whether that's building a new conservatory or simply painting walls. With Tradesmenin it's quick and easy to get in touch with tradesmen and women in the local area.