How to Prevent Water Leaks in Your Home
A water leak in your home could cause thousands of pounds worth of damage, not to mention the destruction of irreplaceable sentimental belongings and huge inconvenience. Fortunately, there are steps you can take to help prevent or limit damage from water leaks in your home.
Spot the Signs and Be Sure You're Prepared
By spotting the signs early, you can quickly stop a leak from causing further damage. If you have a water stain on your ceiling, reduced water pressure or a higher than anticipated water bill you could have a leak to deal with.
Remember, water spraying out of a pipe all over your carpet isn't the only indicator, in fact, the leak may not be easily visible at all. Finding a leak may involve tasks such as removing floorboards. Because of this, trace and access insurance cover is really useful to have when it comes to identifying where a leak is coming from.
Insurance policies can vary so it's important to check what your insurance policy covers exactly. Depending on what you find, you may wish to upgrade to further protect your home. If in doubt, give your insurance company a call and ask questions. If you do have a leak, you may have to use a plumber of the insurance company's choice, so it's important to know the specific process.
Know Where Your Stop Tap Is
Make sure you're familiar with where the water stop tap in your home is. It won't be at the top of your priorities list when you move into a new home, but it's really important. Find the location of the water stop tap and make sure other people living in the house know its location too. This way, if you discover a leak you can turn off the water supply as quickly as possible and help to minimise damage. Not sure where to look? Underneath the sink in the kitchen is a common location you can try first.
Insulate Your Pipes
If the water in your pipes freezes, this can cause the pipe to burst and your home to flood. Use lagging to insulate pipes in your home. Not only will this help reduce the risk of a flood, but it can also help save energy and reduce your bills. Lagging is easy to install, inexpensive and you'll be able to find it at many DIY stores. If you'd rather not attempt it yourself a qualified local builder will be able to take a look.
Check Washing Machine Fill Hoses
Sometimes, the fill hoses which connect to your washing machine can become loose. It's important to check that these pipes are secured correctly on a regular basis to avoid finding a flooded kitchen or utility room! If you're having any problems with this task, find a plumber to help.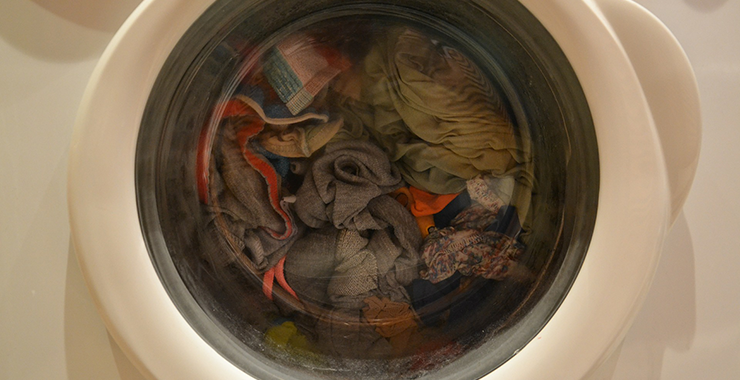 Look Out for Corrosion
Over time pipes can start to show their age. If a pipe becomes corroded it could result in a leak in your home. It's important that you keep an eye on your pipes and look for any corrosion. If you do find any corrosion it's important that the pipe is quickly replaced to reduce the risk of costly leaks. Call in a plumber who can easily replace the damaged pipe for you.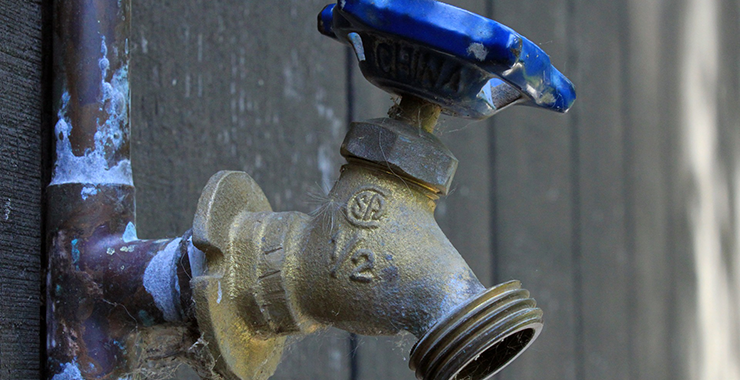 Keep an Eye on Your Roof
Of course, it's not only pipes which can cause water leaks in your home. It's important that you regularly check for damage to your roof. A damaged roof can cause rain water to leak into your home. A water stained ceiling is one of the tell-tale signs that you may have a leaky roof.  Look out for missing roof tiles and damaged flashing. If you can safely access your loft, look at your roof from the inside and see if any natural light from outside is shining in. As well as checking your roof regularly, if you've had any strong winds be sure to check the roof afterwards.
If you have any concerns about damage to your roof, find a local roofer who will be happy to take a look.
Follow these steps and you'll be well on your way to protecting your home from water leaks. If you do need any assistance from a plumber or a roofer, you can find one in just a few clicks with Tradesmenin.