Electrical Work You Should / Should Not Do Yourself
There are some electrical tasks around the home which you can do yourself relatively easily, but there are also many which are best left to the professionals. Of course, if you're ever in doubt, stay safe and call a local electrician for help.
Electrical Tasks You Can Do Yourself
Change A Lightbulb
Changing a light bulb is a straightforward task which takes minutes to complete. It's an easy job, but if you're ever in doubt or need advice, contact an electrician.  When attempting this task, you should ensure that you have turned the power off before you begin. You should also check that you have allowed the old bulb to cool down before removing it. Remember to make sure that you are replacing the bulb with the correct wattage.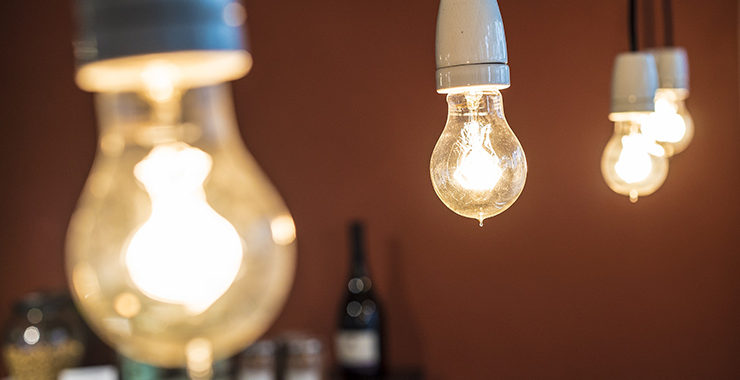 There are several different types of light bulb cap fitting, with the most common in the UK being the bayonet cap. Other popular cap fittings include the small bayonet cap, the Edison screw cap, the small Edison screw cap, and the GU10.
Other cap fittings are also available, and it's important to be sure that you have the correct one.  If in doubt, take your old bulb to your local DIY retailer for help.
When choosing between Halogen, Energy Saving and LED bulbs, it's worth remembering that using Energy Saving or LED bulbs instead of Halogen could reduce your electricity bill and reduce the need to replace the bulbs as often. Be sure to check the compatibility of your bulb first, especially if you have a dimmer switch.
Change A Fuse in A UK Plug
Changing a fuse in a UK plug is another electrical task which doesn't always require the help of an electrician. It takes minutes to complete and in this handy video below we show you how simple it is. We recently covered this topic with instructions in a blog post.
Change the Batteries in A Smoke Alarm
If you have a smoke alarm in your home it's important to regularly check it is still working for your safety. From time to time you might need to replace the battery in your battery-operated smoke alarm.
If your smoke alarm does need a new battery, they are easy to replace without the assistance of an electrician. Check you are using the correct type of battery. Then, after fitting the new battery, test the alarm to make sure it's working correctly. If it isn't working or if you're having problems with a mains powered fire alarm system in your home, find a local smoke/fire alarm services company for help.
When to Call in A Professional
Changing a fuse in a UK plug and changing a light bulb are easy electrical jobs at home, but for the more complex electrical tasks you can call in a professional in for help. Here are some examples of when to give an electrician a ring.
Rewiring Your Home
Rewiring your home is a substantial task which requires skilled expertise and is a task which a professional should carry out. Faulty electrics can electrocute, cause house fires and kill. Don't attempt electrical work yourself which you are not qualified to carry out. You could be putting yourself, your family and your neighbours in danger. You may also face a very expensive repair bill if your work needs correcting.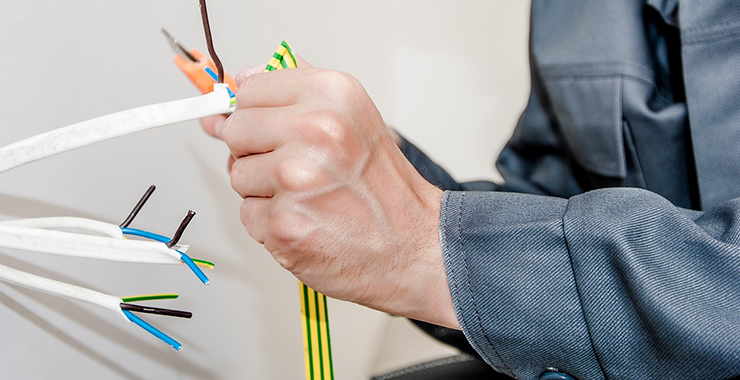 Changing A Plug Socket or Light Switch
You may think that changing a plug socket or light switch seems simple enough to do, but it's safer leaving it to a qualified electrician who has plenty of experience. This way you can be confident that the job has been completed by a professional.
Installing Outdoor Security Lights
Outside lights which automatically switch on when they detect movement are popular with homeowners who want to protect their homes from thieves. Find a local electrician to carry out the work for you. Check that the electrician is Part P registered and can provide certificates for the work they complete.
Avoiding electrical DIY isn't just about keeping safe but about staying on the right side of the law too. In England and Wales, the requirements of Part P of Building Regulations must be met and your local authority may need notifying before the work starts. Depending on the specific electrical task there will be different requirements. Never put yourself in danger.
Before carrying out any electrical work on your home, it's always best to speak to a local electrician who is able to assist or advise and make sure you're not going to be breaking the law.