4 Common Carpet Stains and How to Remove Them
An unclean carpet can look unsightly, especially if it is a light colour such as cream.  If your carpet falls victim to a spilt food or you're stuck trying to remove chewing gum, don't panic. Before calling in the professionals, try using our tips below – you may be able to quickly and easily remove the stain yourself.
Clean Up Muddy Footprints
With kids and pets playing in the garden, during the winter months when the ground is wet, it's not difficult for muddy footprints to get brought into the house. Fortunately, it's often quite easy to remove mud stains from your carpet.
Here's how:
Start off by letting the mud dry.
Once dried, use a vacuum cleaner with a hose attachment to remove debris.
Mix some warm water with a small amount of dishwashing liquid and dab the muddy mark with a white cloth. Make sure the cloth is clean first to avoid making the mark worse!
After you're finished, rinse the area with just warm water to remove any washing up liquid.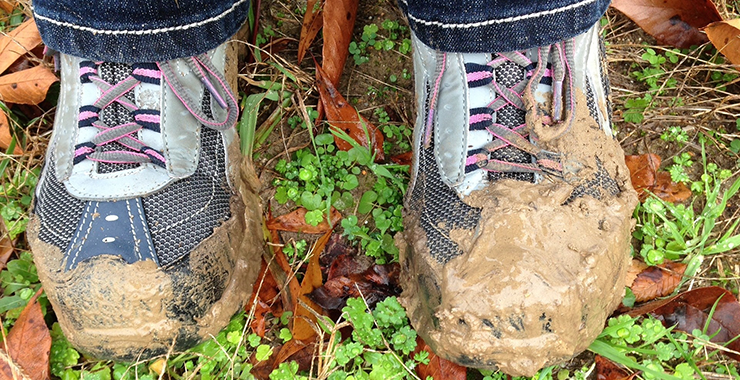 Remove Soot from The Carpet
Need to remove soot stains from your carpet? Try this.
Start off by using a vacuum cleaner with a hose attachment to vacuum away as much of the soot as you can.
Next, place baking soda over the stain. Wait at least an hour before getting the vacuum cleaner back out and vacuuming up the baking soda using the hose attachment.
If this hasn't shifted it all, consider using a carpet cleaning spray which has been designed for use cleaning up soot.
It's really important for your safety that your chimney is swept on a regular basis. Blockages are just one of the possible reasons why your chimney may blow smoke back into your home.
If your chimney is due a sweep, with Tradesmenin it's easy to find local chimney sweeps in locations across the country including in Halifax, Carlisle, Milton Keynes, Coventry and Southampton.
Remove Chewing Gum
Nobody wants to find chewing gum stuck to their carpet, but luckily it can be easy to remove.
Act quickly to avoid the chewing gum getting trodden in. Start by filling a plastic sandwich bag with ice cubes.
Then, put the sandwich bag of ice on top of chewing gum and wait for the chewing gum to become frozen.
Once frozen, you can scrape away it away. Make sure you are careful when doing this so that you don't damage your carpet.
Remove Cat and Dog Hair
Cat and dog hair all over your floor certainly isn't a great look. If you have visitors coming around, perhaps it's time to get your carpet looking hair-free!
It might seem the obvious step, but start off by vacuuming your carpet, removing as much pet hair as possible.
Next, you are going to need a rubber squeegee. Carefully brush the rubber edge of the squeegee across the area of carpet, collecting up the pet hair into piles.
Lastly, dispose of the hair in the bin, being careful not to damage your carpet.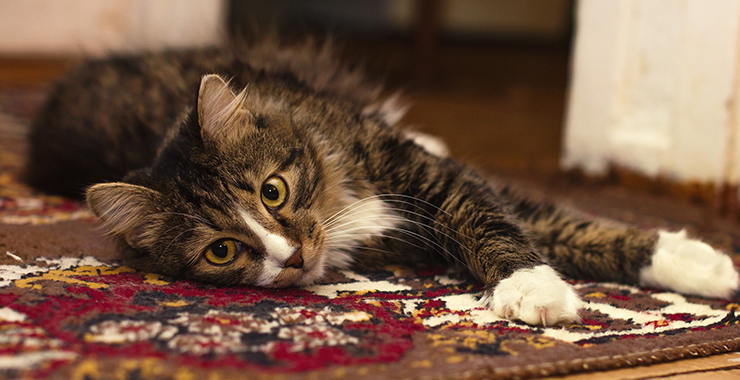 Use Carpet Cleaner Spray
For many other common stains, carpet cleaner sprays are available which are specially designed to tackle all manner of stains. You should be able to find a spray at your local supermarket or DIY store to tackle stains including red wine, coffee and grease.
Carpet cleaning sprays are often inexpensive and are a useful item to have in your cleaning cupboards for spillage emergencies!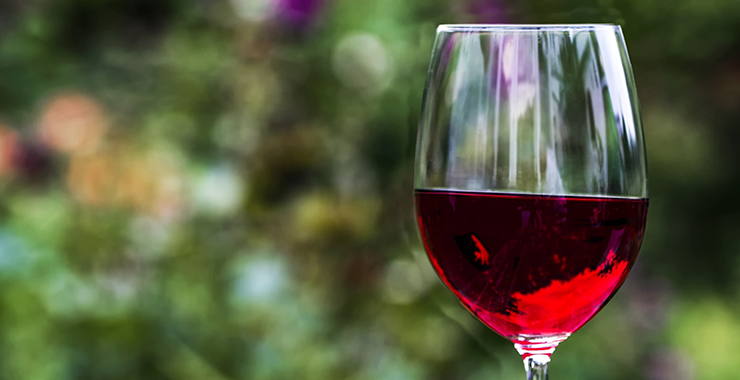 That's it! 4 Common Carpet Stains and How to Remove Them!
If you've spilt one glass of red wine too many or your carpet is beyond repair, there's always the option to replace it altogether! You can find a local carpet fitter in your area with Tradesmenin.
Alternatively, if you're trying to remove a carpet stain inside your car, see if a local car valeting company can help!