10 Ways to Devalue Your Property
Quit making these mistakes, before they cost you dearly when you come to sell your house…
Sure, you can't control everything that could devalue your home – from location to anti-social neighbours. Heck, you could get £9,000 less than your neighbours if you're house is number 13 on the street. But there are things you might have done that have dented the value of your property by accident.
1. Decorate with the times
A quick way to scare off potential buyers? Follow the latest décor trend or do something bright, bold and in-your-face. It'll soon date convincing people that they'll have to start from scratch, while having a tough time imagining your home as theirs.
Instead, keep it classic and neutral to appeal to everyone, protecting the value of your property – but have fun with on-trend accessories. Cushions, lampshades and furniture are easier to update than textured wallpaper or brightly painted walls.
2. Remove period features
Whether they're functional or just for show, leave your charming period details alone – if you've got it, flaunt it. Blocking up the Victorian fireplace or removing those ceiling roses could kill the property's character and dent your asking price. In fact, homeowners are spending small fortunes to install antique features, so lucky you, if you have some already.
3. Make oddball home improvements
Converted your garage into a spa? If your property is too quirky and so clearly yours, you could turn buyers off – damaging your properties value. Always get planning permission before making home improvements, illegal renovations will come back to haunt your wallet. Double check your new floor plans – make sure there is still a logical flow to your property.
4. Never finish what you've started
Unfinished projects will knock down your property value, because you're selling someone a problem, not their dream home. Be ambitious, but also realistic. Thoughtful renovations, done well, can add value, but as Phil Spencer says, "People looking for a £400,000 house won't want to live on a £200,000 street" – so don't get carried away.
5. Do a spot of shoddy DIY
Wonky cabinets and bad paint jobs could trigger warning bells, when people start to wonder what else you've botched up behind the scenes – it'll cost them time and money to fix shoddy DIY. So leave the DIY to local carpenters or joiners, painters and decorators. Experienced tradesmen will give your home a professional and attractive finish.
6. Sacrifice a bedroom
For most buyers, the number of bedrooms determines the property value. Remember that before you knock two rooms together to make a larger one or convert the spare room into a home gym. Maximise your asking price by giving people what they expect and want.
7. Splash out on water features
Maintaining pools, hot tubs or waterfalls is another expense for your buyer and one they might not want. Often, families with small children see water features as a potential danger.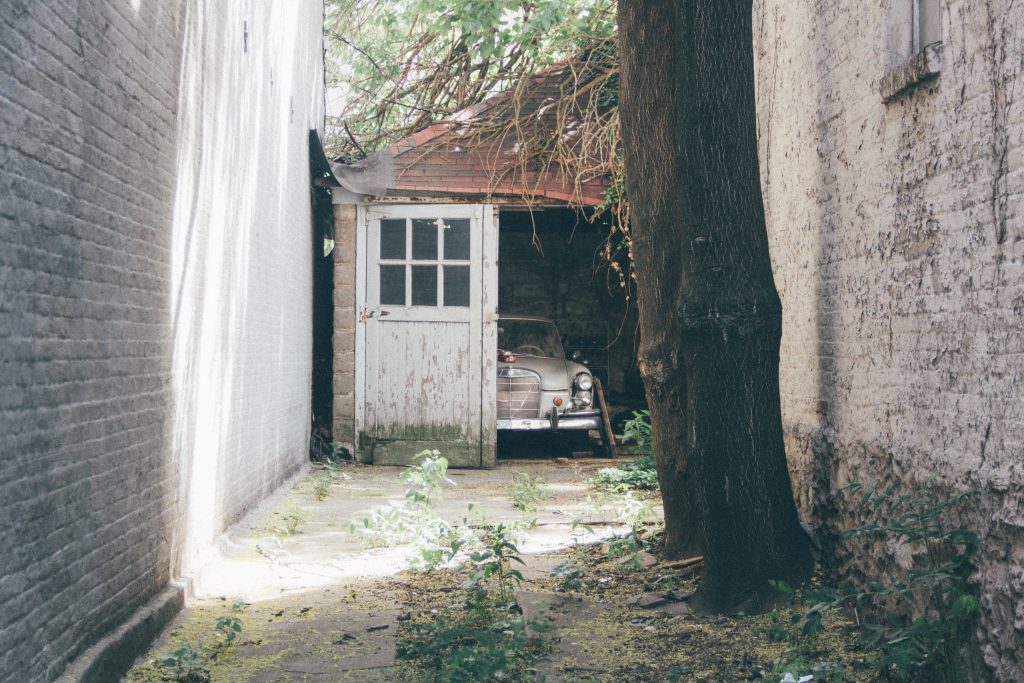 8. Ignore your jungle garden
Untrimmed hedges, weed covered drives and yellow grass is off putting, plus it can make the garden seem smaller than it is. Don't undersell your property – landscaping and gardening are chores, but if you want it clear and tidy fast, without putting your back out, get a professional gardener in.
9. Let the outside decay
Does your property tempt people inside? It should look neat and tidy, with no chips in the paint or dirty windows. When giving the external walls a fresh lick of paint, avoid colours that clash with the character of your home and the neighbourhood around you – otherwise you'll draw the wrong kind of attention.
Got pebbledash? Re-painting it isn't a bright idea and repairs never match either – replacing pebbledash can be unsightly, so get advice from a local painter or decorator.
10. Give up on general maintenance
Structural problems are much worse than cosmetic issues. But anything from cracks in the ceiling to watermarks that indicate plumbing and roofing leeks, missing roof tiles and cracked driveways will lower your properties value. Fix problems when you spot them to keep your property (and therefore its value) in the best possible condition.
Always hire a qualified and licensed tradesmen for any gas, electrical, plumbing or heating work.